With Britney Spears already on board, might Simon Cowell be giving up all notions of The X Factor as a singing competition?
It's hard not to think the producer is simply aiming to rake in the ratings, considering the latest name reportedly on the table to join season two as a judge: Miley Cyrus.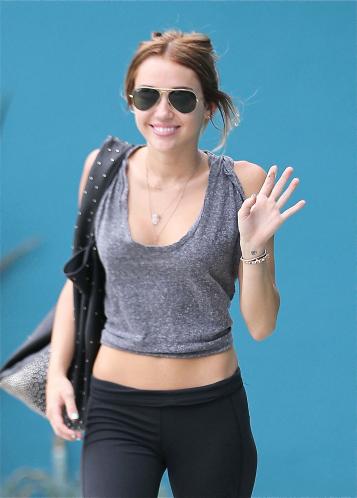 Simply put, "there have been talks with Miley," an X Factor insider tells Celebuzz, a rumor backed up by E! News.
Both outlets also report that Fergie, Avril Lavigne and Demi Lovato are in the running to join Cowell, Spears and L.A. Reid on the panel. A decision will need to come within a month or so, in order for auditions to begin and The X Factor to premiere season two in September.
What do you think of Miley Cyrus as a judge? Would she be a good choice?
UPDATE: The Hollywood Reporter now claims Lovato is the one to beat and is in "final negotiations" for the gig.
jerusalem artichoke bud shootout aretha franklin stevie wonder new orleans weather new orleans weather sparkle